16 more days until Christmas!! We're getting closer and closer to receiving our presents (if you haven't received them already), but that's also two more weeks of being able to buy presents for your loved ones if you haven't bought them yet. So, here's another treat for you guys to help give you some energy while you shop around. A 3rd Christmas drink that my wife loves to drink.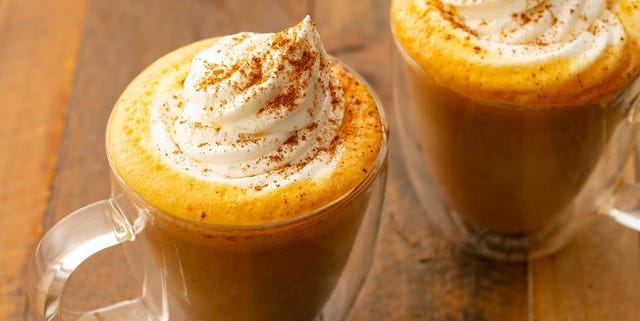 Pumpkin Spice Latte
1. In a saucepan, whisk together 2 cups of milk, 3 tablespoons of pumpkin puree, and 1 tablespoon of brown sugar.
2. Cook the content over medium heat, whisking continuously, until it becomes hot and steamy.
3. Remove the saucepan from the heat, and add 1/2 teaspoon of pumpkin pie spice and 2 teaspoons of pure vanilla extract. Continue to whisk.
4. Now, add 1/2 cup of hot brewed First Kiss and whisk until the content becomes frothy.
5. Add some whip cream to the top with a sprinkle of pumpkin spice.
The drink can be divided into two separate mugs for your enjoyment. If you think the drink is lacking in sweetness, add some cookies to go with the drink!